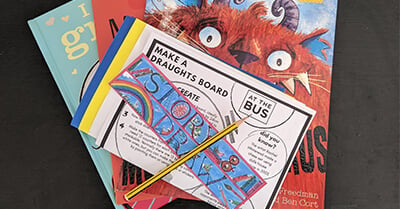 Columbia Threadneedle Foundation is pleased to join other long-term funders of UK charities, in signing a statement recognising the impacts of covid19 and providing reassurance of our ongoing support across London's communities.
The statement, organised by London Funders, the membership body for funders and investors in London's civil society, commits to a range of practical steps that will help charities manage through this period, including adapting activities, being flexible in terms of timing and application of funds and importantly listening to charities when they are ready to talk about the challenges they are facing.
The closure of schools has made it impossible for AT The Bus, a charity that provides a programme of art as therapy to support the mental wellbeing of children and young people, to deliver their support in the usual way at this time. However, we are pleased to support a new project from AT The Bus and The Children's Book Project. The two charities put together a special lockdown bundle of books, paper and pencils to go to 10,000 children aged 3 -11yrs in London and Oxford at the start of the summer term. The Story & Draw packs aim to inspire enjoyment, creativity, escapism and emotional wellbeing among children as they navigate the restrictions of lockdown life. Packs were sent to schools in Barking & Dagenham, Brent, Ealing, Enfield, Hackney, Hammersmith & Fulham, Hillingdon, Newham, RBKC, Southwark, Tower Hamlets and Westminster and to several schools in Oxfordshire.